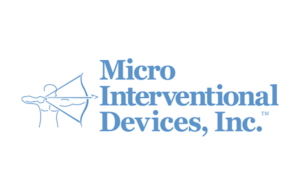 Micro Interventional Devices today said it received FDA breakthrough device designation for its MIA-T percutaneous tricuspid annuloplasty system.
The MIA-T system treats moderate to severe tricuspid regurgitation through a 12F catheter-based system.
Micro Interventional Devices studied the safety and performance of the device in a study across six European clinical sites. The 12-month data was submitted for CE mark approval in December. The company anticipates CE mark approval and IDE approval to initiate a pivotal trial in the U.S. by the end of the year.
"Significant two and three grade reductions in tricuspid regurgitation (TR) have been achieved acutely and maintained at 12-month follow-up with no reported incidence of device or procedure-related mortality, stroke or myocardial infarction," president and CEO Michael Whitman said in a news release. "The reductions in TR achieved have significantly improved the quality of life for these patients, resulting in an average improvement of 36% from baseline on the Minnesota Living with Heart Failure Questionnaire."
Tricuspid valve regurgitation is a leakage of blood backward through the tricuspid valve when the right ventricle contracts, according to the American Heart Association. Surgical valve repair or valve replacement typically corrects the condition.
"The relative simplicity, safety and security of the MIA-T system will help many patients suffering from moderate-severe tricuspid regurgitation in the United States," Whitman said. "Over 1.6 million people in the US alone suffer from TR, and only 8,000 receive surgical treatment today. We expect that breakthrough device designation will speed the process to commercialization so patients, physicians and the healthcare system can benefit from this technology."