This year was a big one for catheter innovation as medtech companies large and small received regulatory approvals and researchers developed catheters that could soon make navigating the vasculature system easier.
The numerous innovations weren't just limited to adults. One company launched a cryoablation catheter for children as young as 2 years old.
And five catheter-based devices were named among the most innovative technology of the year in the Galien Foundation's Prix Galien awards. Those devices included Boston Scientific's Baylis Medical VersaCross catheter, BD's PureWick female external catheter, BD's Venovo venous stent system, Boston Scientific's Eluvia drug-eluting vascular stent system and Edwards Lifesciences' Sapien 3 transcatheter pulmonary valve system with Alterra adaptive pre-stent,
Looking back at last year's catheter coverage at Medical Tubing + Extrusion, we analyzed the most popular catheter innovations of 2021 based on reader interest. The list includes devices from other medtech giants like Medtronic and Abbott, as well as smaller companies like Bendit Technologies and Imperative Care and a few university-backed research teams.
Here are the top 10 catheter-based innovations that dominated the news on Medical Tubing + Extrusion in 2022.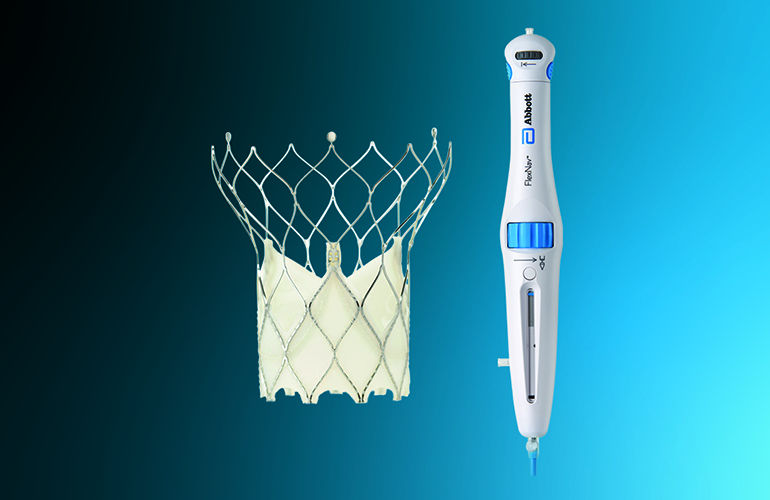 The Portico with FlexNav TAVR system [Image courtesy of Abbott]
MIT's handheld surgical robotic platform [Image courtesy of the Massachusetts Institute of Technology]
Imperative Care's Zoom POD [Image from Imperative Care]
Cook Medical CLTI treatment below-the-knee [Image courtesy of Cook Medical]
Johnson & Johnson Biosense Webster Octaray mapping catheter with Trueref technology [Image from Biosense Webster]
Medtronic's NuVent eustachian tube dilation balloon [Image courtesy of Medtronic]
Variable stiffness catheter that can transition between soft and rigid states. [Image courtesy of EPFL]
Freezor cardiac cryoablation catheters for pediatric atrioventricular nodal reentrant tachycardia. [Image courtesy of Medtronic]
Radiant balloon-expandable stent. [Image from Medtronic]
Bendit21 steerable microcatheter. [Image courtesy of Bendit Technologies]
(Click + symbol to expand)